Specialty Conveyor Rollers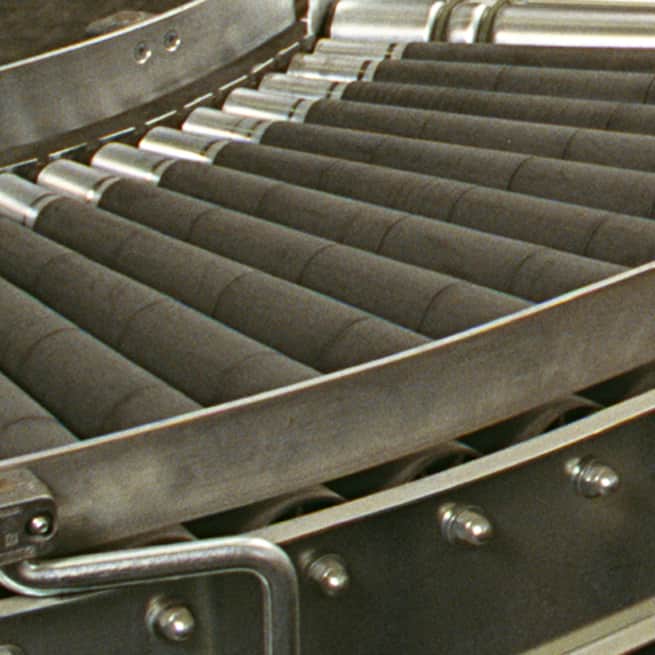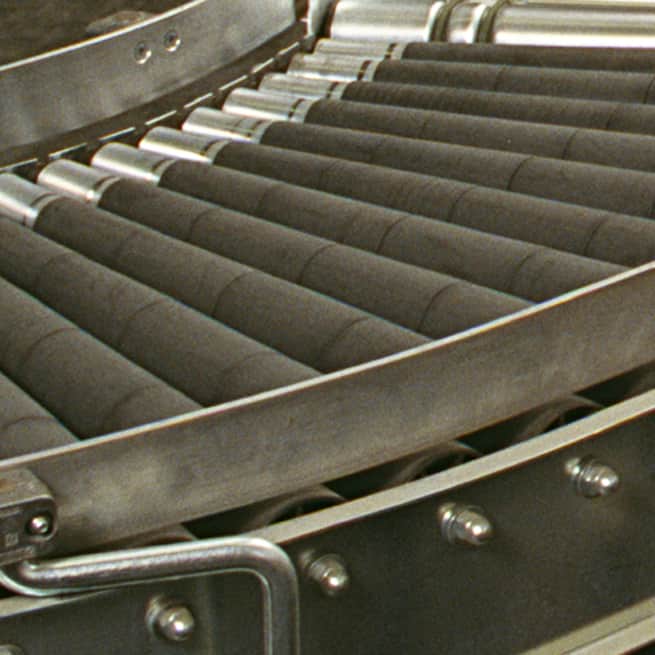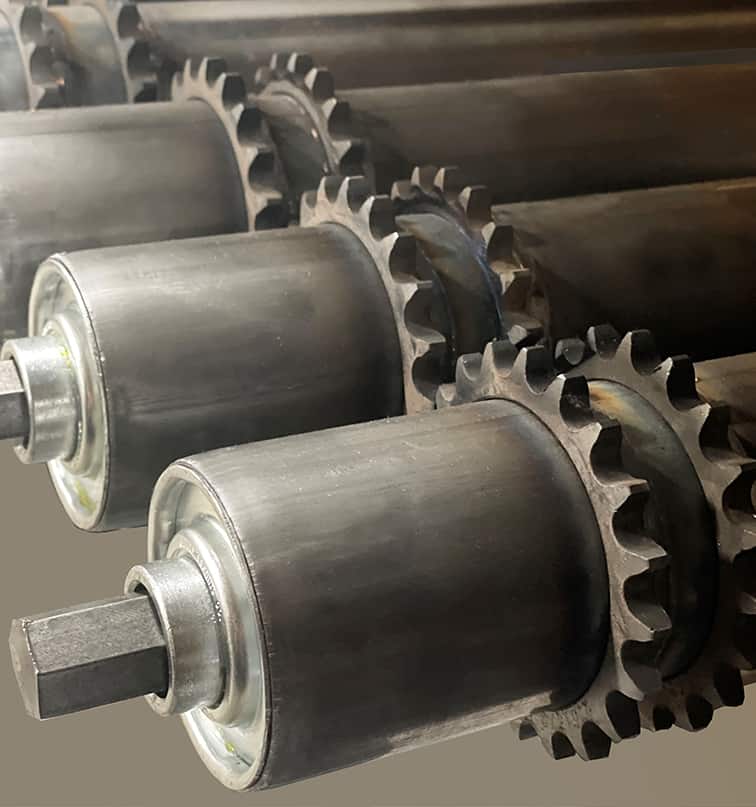 Unique conveyor systems require suppliers with outstanding engineering and customer service support.
We understand the conveyor business and have tailored our operation to provide you with the best roller products delivered on time with the shortest lead times in the industry.
Coated Rollers / Rollers With Lagging
Woodsage can deliver rollers with a variety of elastomer coatings on the contact surface to enhance traction through an increased coefficient of friction between the surfaces.
Available Sizes: Varies based on material required. Contact Woodsage.
Available Materials:
Vulcanized Rubber
Sprial Wrap
Vinyl/PVC
Polyeurethane
Plastisol
UHMW
Poly-V belt-driven roller conveyors, also called PLV, are an ideal solution for pallets, drums, or other bulk loads. They are optimal for light-duty pallet handling when a low-maintenance or a low-noise conveyor is required.
These highly specialized rollers are used in chain-driven industrial conveyor application systems.