Chain-Driven Live Roller (CDLR)
CDLR is a roll-to-roll chain-driven live roller conveyor. CDLR is a low-cost, high-load capacity powered conveyor suitable for many conveying applications such as:
Pallet loads
Drums
Tires
Industrial Containers
The welded construction makes chain-driven roller conveyors durable enough to handle the harshest conditions.
Woodsage offers highly-durable CDLR tapered and straight rollers. Contact us with your specification requirements.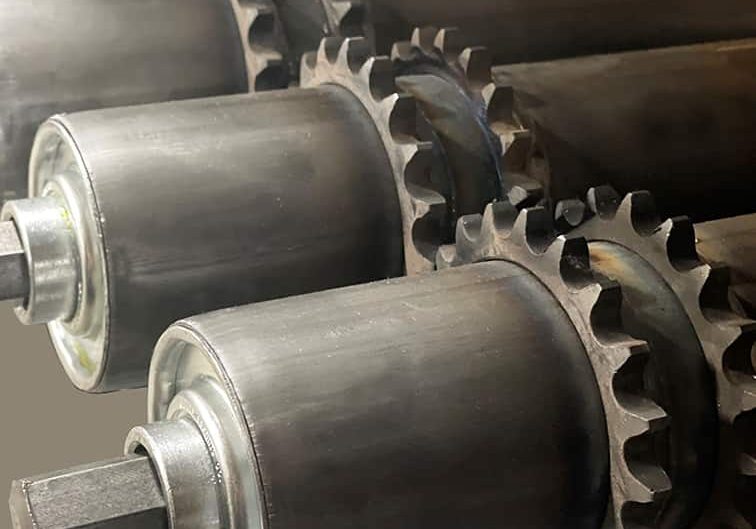 What are short lead times and on-time delivery
worth to your project scheduling?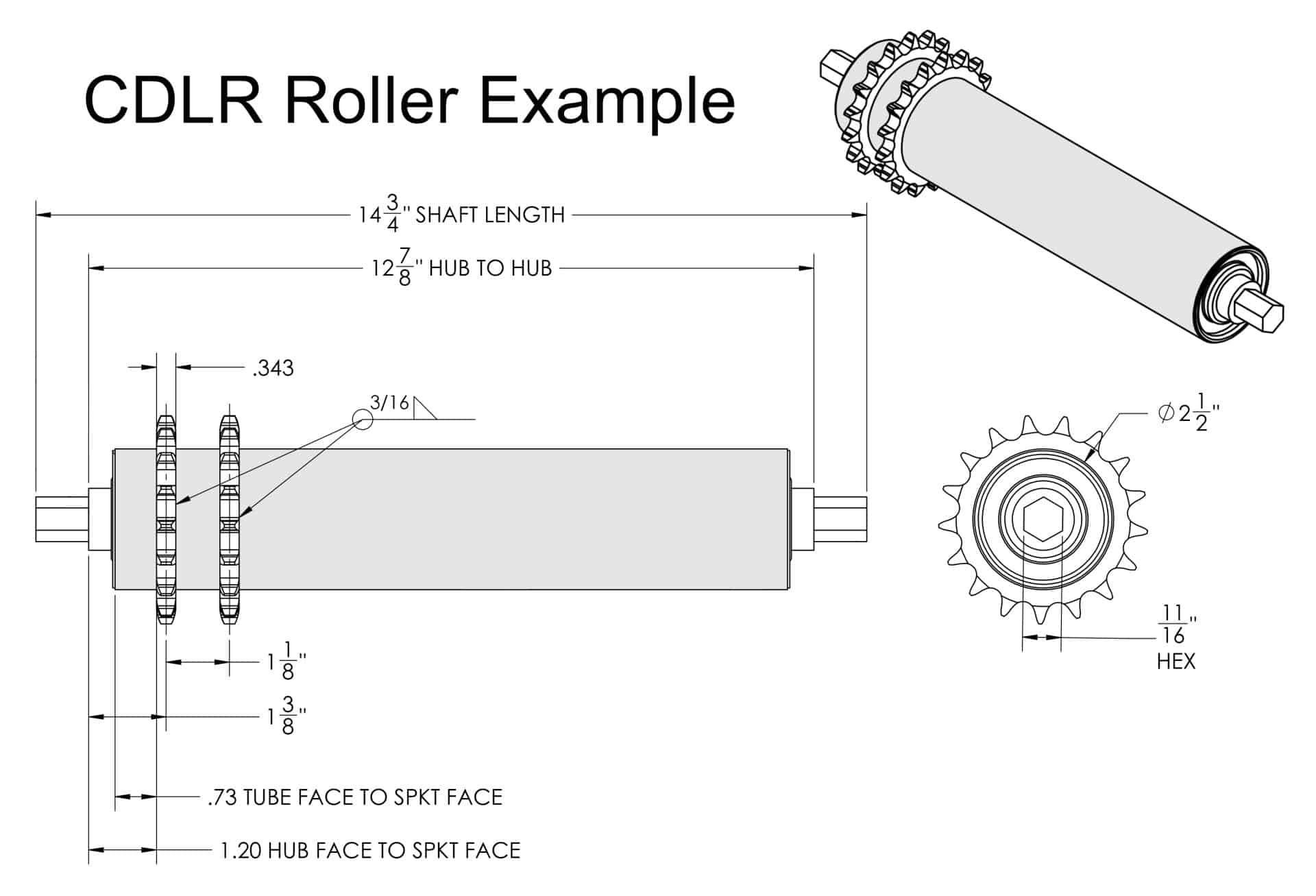 The highest-quality rollers plus outstanding engineering and customer service support are an additional part of the value you receive as a Woodsage customer.
Are you tired of hearing "supply chain" excuses for long lead times and late deliveries?
Click here to see what Woodsage is doing about it!