Woodsage Recognized as an Outstanding Supplier by Dematic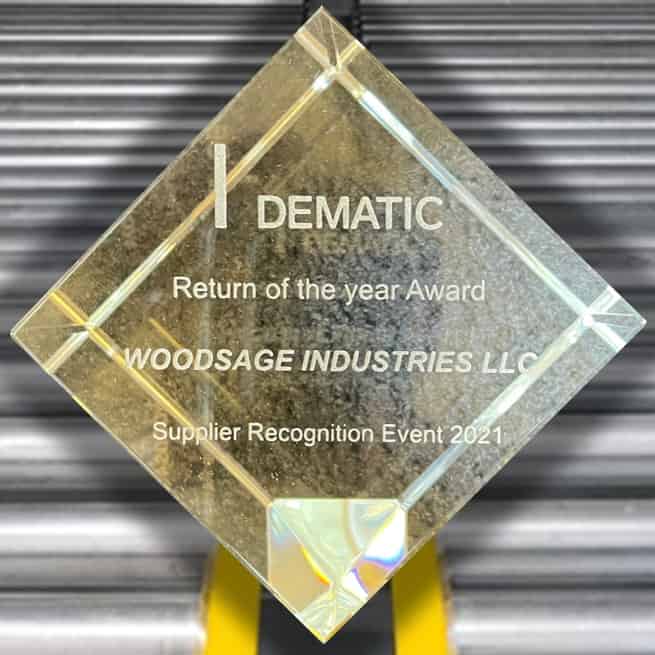 HOLLAND, OHIO, November 19, 2021 – Operating a manufacturing facility during a global pandemic presented Woodsage with a lot of challenges. Our top priority was the safety of our employees, but we also worked hard to support the needs of our customers as they restarted operations.
We are pleased to announce that Dematic, a leading supplier of integrated automated technology, software and services to optimize the supply chain, recognized us for our "great labor and courage" with their 2021 "Return of the Year" award at their annual supplier recognition event.